Leverage the Black Friday special offer to get the best web and mobile development deals from OpenSource Technologies (OST). OpenSource Technologies, a leading web & mobile development company, is offering Black Friday special deals on its services. You can leverage this promotion to stay ahead of the curve with state-of-the-art digital solutions that your business needs to thrive in the fast-changing business landscape.
Discovering the opportunities to adopt transformative solutions in your business is key to success. What is that digital solution your organization needs to boost its competitive advantage or create first-rate products? Why not create it now with OST?
Why You Must Not Miss This Rare Offer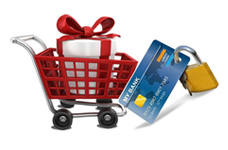 Here is why you should consider leveraging our Black Friday offer to get top-notch web and mobile development solutions for your organization:
1) Enhance Your Competitive Edge
Given the advancement in technology, thriving in the business space has become more difficult than ever. Every company that wants to stay ahead must be proactive with the adoption of relevant digital solutions. Cutting-edge web and mobile technologies help organizations to automate business processes and create products that stand out from the crowd.
In a nutshell, there is fierce competition in every industry. And for any business to thrive profitably, it must use digital solutions to enhance its competitive edge. Stay ahead of the curve with custom solutions that your company needs to offer outstanding goods and/or services.
2) Get Custom Solutions at Great Rates
Here is an opportunity to get the web and mobile solutions your business requires at amazing rates. When it comes to adopting new technologies or improving existing ones, the cost is an important factor. Grabbing our Black Friday offer will help you to significantly raise your bottom line by cutting down on cost.
3) It is Time-Bound
One of the things that separate massively successful organizations from others is their ability to spot opportunities and harness them timely and skillfully. This is a special offer that will not last long. Why not make the most of this offer while it lasts?
What You Will Enjoy
Here is why our Black Friday offer stands out:
1) Speak to Our Experts
Our consultants will talk to you to understand what your needs are and to recommend suitable solutions. This helps you to get a good understanding of the features to include and the technologies that suit the type of web or mobile solution you want.
2) Fast Development
We have a development culture that ensures our projects are delivered as fast as possible according to the client's needs. At OpenSource Technologies, our experienced developers will use the standard development methodology that suits your preference, budget, and project to ensure your product is built swiftly.
3) Industry-Standard Tools, Technologies & Best Practices
We use state-of-the-art tools, technologies and development procedures to build high-quality products that both your employees and customers will love. Firstly, our expert developers engage stakeholders to decide the tools and technologies to be used for the project. Once this decision has been made, we follow development best practices to make sure we deliver on our promises.
4) Experienced Developers
We bring high-end industry knowledge and experience to the table. You will have experienced developers in web and mobile development to build a high-quality digital solution for you. Our experts tap into their wealth of knowledge to create solutions that follow industry best practices and conform with the client's features and quality specifications.
Our Services
We offer a range of services to help you take your business to a whole new level with web & mobile solutions. Our services include:
Our engineers can help you build unique software to execute your business processes. We skillfully address both strategic and technological aspects of your business, enabling us to build solutions that best fit your needs and make your product stand out from its competitors.
2) Web Development
We provide web development services to meet your business needs. Our solutions will equip you with the needed input to optimize, streamline, and manage users' digital experiences. We pride ourselves on delivering the latest solutions and positioning you at the forefront of your business niche.
4) Customer Relationship Management
We help companies improve existing CRM solutions and develop new CRM programs.
5) Experience Design
Our design team uses contemporary technologies and tools to create unique UI & UX designs – creating a smooth, interactive user experience.
6) E-Commerce Service
Whether your business needs a simple or a complex E-Commerce solution, our experts at OST integrate E-commerce solutions at all levels – creating innovative cross-channel online shopping experiences.
Other services of ours include digital marketing and cloud services.
Get in Touch With Us Now
We can't wait to build transformative solutions for your business. Get cutting-edge products that add value to your business processes and products. For over 11 years, we have been doing it for our happy global clients. We will surpass your expectations. Contact us now!