Local PA startup PunchBugg wanted to develop software that would quickly and conveniently help busy PA locals get important tasks completed within a convenient time frame. OST worked as a technical partner for PunchBugg to develop a social, community-oriented mobile app and website.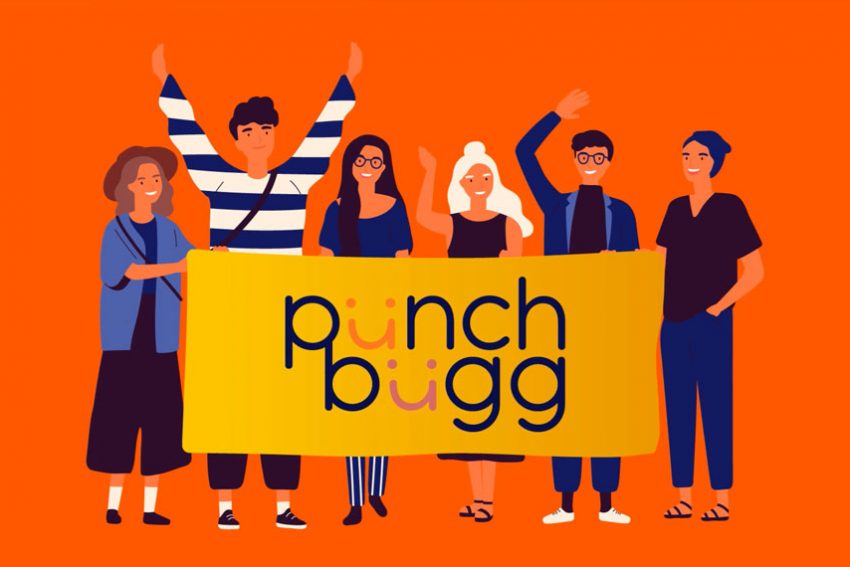 Who is PunchBugg?
PunchBugg is a startup based in Pennsylvania that aims to help fulfill errands and foster personal connections within local communities. First and foremost, PunchBugg wanted to give options to busy parents, adults, and Senior citizens looking to tackle their long to-do lists.
On the other hand, PunchBugg also wanted to provide flexible ways for freelance workers and students to make money while still balancing obligations like school and other jobs. They married the two groups with a concept for an app that would match those with to-do lists, or "Listers," with those looking for work, or "Partners."
What Does OpenSource Technology Do?
OpenSource Technology or OST strives to offer cost-effective yet innovative custom software to clients from all industries and domains. OST has worked with startups and younger companies, global conglomerates or businesses that have been operating for dozens, even hundreds of years, and all the businesses in-between. With a focus placed on transparent work processes and prompt communication, OST builds mobile apps, websites, eCommerce platforms, and more, for retail, high-tech, manufacturing, and social industries, to name a few.
What Did OpenSource Technologies Offer PunchBugg?
PunchBugg came to OpenSource Technologies looking to turn their vision for a post Covid-19 world into a reality via the help of cutting-edge software. To help them, OpenSource helped build a website and a mobile app that would connect Listers with Partners within the county of Montgomery, PA.
OST got to work creating a mobile app that would connect Listers (purchasers) with Partners (vendors). PunchBugg outlined and OST developed technologies that would help fulfill the following types of errands:
Senior Service: this category offers support and service to families with a senior family member, Senior services include pick-up and drop-off, cleaning assistance, accompanying a senior to an appointment, and providing company during walks.
Household Chores: this category covers basic household tasks that Listers want completed during the workday. This could mean child care (such as pick-ups and drop-offs), babysitting, or more organizationally oriented tasks. These tasks encompass the sorts of things Listers who work long hours need help with, like picking up and folding the laundry, or dish and house cleaning.
Simple Errands: these include tasks like grocery shopping, picking up dry-cleaning, sending packages or letters at the post office, and so forth. These errands tend to be more flexible timing-wise, and therefore Partners may find it easier to build them into their (the Partner's) schedule.
Pet Care: these tasks include walking a Lister's pet (if it's a dog), looking after a pet if the pet must be attended to, driving a pet to the vet, or even helping a pet get exercise! Whether it be feeding, in-home care, or watching the pet for a longer vacation, the PunchBugg app aims to fulfill common pet care jobs.
Yard Work: this category of chore focuses on tasks like lawn-mowing, leaf-raking, tree and flower planting, pet waste removal, and so forth. This sort of yard work doesn't include advanced services botany or garden-design, but does include providing help with simple, time-consuming garden and yard chores.
How OST Made the Next Steps with PunchBugg
Once PunchBugg and OpenSource Technologies established the foundation of the PunchBugg app, OST then went ahead and created prototypes and wireframes, all while checking in regularly with the PunchBugg founders on progress.
Next, OST got to work on PunchBugg's digital marketing strategy. This strategy entailed developing SEO content targeted at PunchBugg's local market of Montgomery County PA and Lehigh County PA, developing web content for PunchBugg's website, and initiating social media campaigns with a focus on spreading PunchBugg's community-oriented mission.
PunchBugg and OpenSource Technologies are Developing Software with a Purpose
PunchBugg is more than just an errand-fulfillment service: it's a stimulator of social engagement with custom software being the connector between Listers and Partners. It aims to bring together community-members in PA across generations and cultural backgrounds, with fair practices and mutual respect at the heart of every chore completed.
With a cutting-edge mobile app and a design-oriented website being many users' point of entry, PunchBugg stands at the forefront of a community-oriented vision for past-pandemic Pennsylvania and beyond.